Expert Personal Training Dubai
When you think Personal Training Dubai has a lot to offer.
The Physical Training Company was formed over 5 years ago by a team of Sport Scientists to help our community get fitter, stronger ,leaner and healthier.
With specialities in Injury Rehabilitation and Recovery, Pregnancy Personal Training - both prenatal and postnatal, Strength & Conditioning, Youth Athletic Development, Weight Loss and many more in between.
Each training session is an experience that is designed by a professional, making sure that your time in the gym is fully dedicated to achieving your goals.
Book in for a free assessment to and discover how our regular performance benchmarking using monthly fitness tests helps to ensure that you stay on track and will help you lose the weight you want.
HEAR FROM OUR PERSONAL TRAINING DUBAI CLIENTS
MEET OUR TEAM OF
PERSONAL TRAINERS IN DUBAI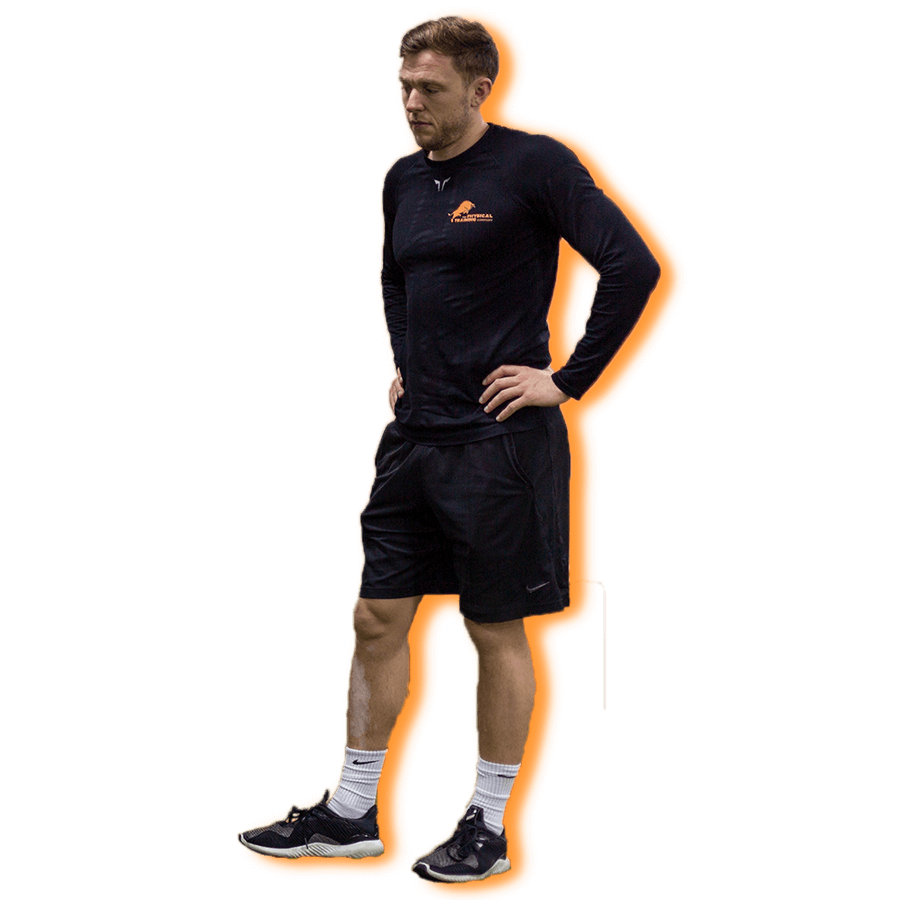 MATTHEW COTTERILL
A personal trainer seasoned by the fitness industry. Matt has helped train British Olympic and Paralympic Teams for the London 2012 Olympics, before going on to develop his expertise in Physiology and Strength & Conditioning and working with the English Institute of Sport as a data scientist. An expert in achieving fat loss and weight management, Matt can also help with muscle building and athletic conditioning.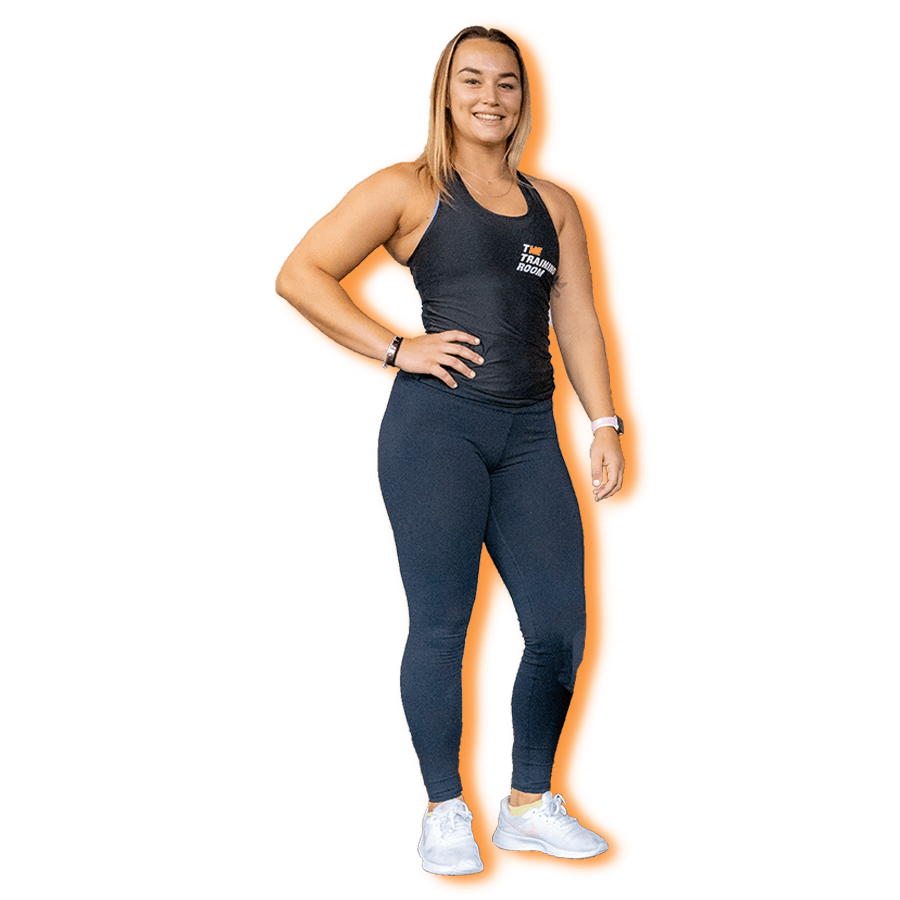 ROBYN ETHRINGTON
A pre-natal and post-natal fitness specialist, Robyn is a level 3 REPS certified personal trainer who leads our Training Room fitness classes and has a passion for rugby and sports. Robyn is the perfect choice for pregnancy fitness training and strength & conditioning. A dedicated personal trainer, she ensures that every training session is dynamic, fun and effective.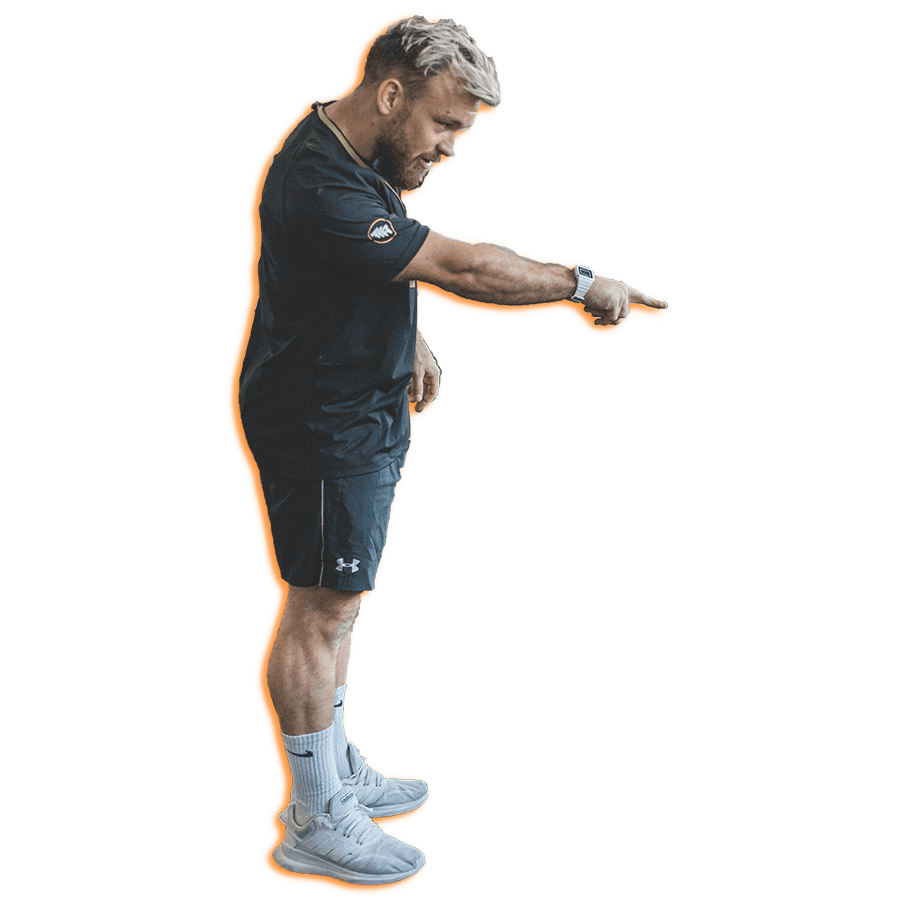 KRIS GREENE
A highly experienced personal trainer with 15+ years working as a personal trainer, having worked with the London Irish Rugby Club he graduated with a BSc in Strength & Conditioning Science from the prestigious St Mary's University in London.Kris specialises in helping clients get the most out of every training session, with results in weight loss, he is also a muscle building expert and has helped dozens and dozens of clients on their fitness journey.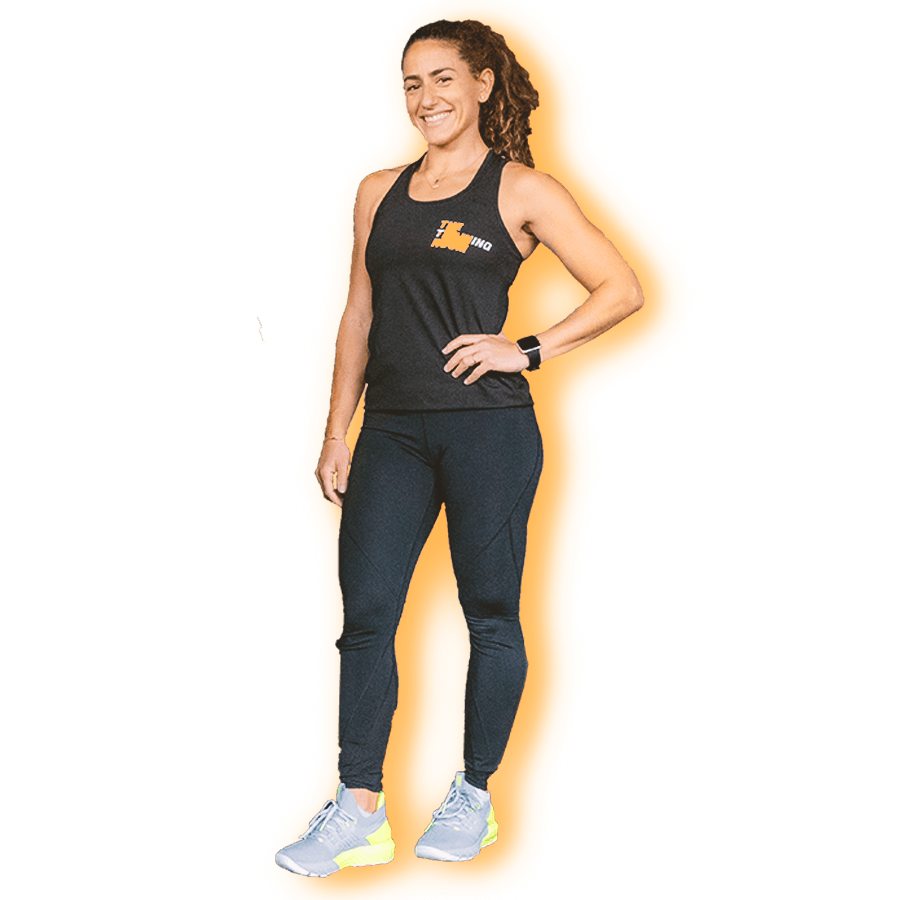 SAMIA KALLIDIS
Samia is an NCCA Accredited Certified Personal Trainer and Calisthenics professional fitness coach that is focused on strength and conditioning, pre & post natal personal training, Ninja Warrior obstacle training and running our Training Room group exercise class in Dubai.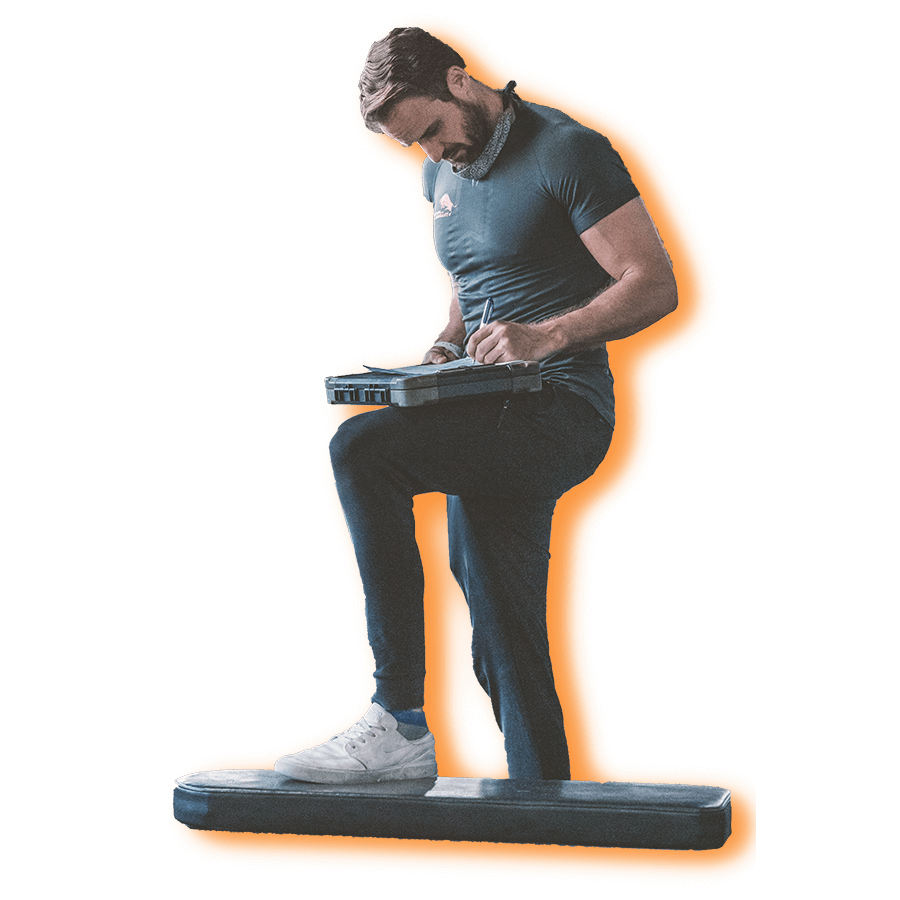 KEITH O'MALLEY-FARRELL
Specialising in injury rehabilitation, Keith has worked for over 15 years including experience with recovery and rehabilitation of injured British military servicemen and women returning from active duty and professional football & rugby teams.
Why Work With One Of Our fitness trainer dubai?
Taking the first step towards a healthier life can be challenging. Research has conclusively proven a direct link between exercise and longevity, training effectively and staying fit will help you to live longer and with a higher quality of life. Working out with a personal trainer in Dubai from the Physical Training Company means having a professional tasked with the responsibility of helping you achieve your goal, whether that is fat loss, recovering from an injury or just becoming active again!
We believe that your time is valuable, and the time you allocate from your daily routine often comes as a result of a compromise from other areas of your life.
The way our team offers personal training in Dubai represents the most flexible and affordable way of maximizing the true utility of this time to achieve your fitness goals.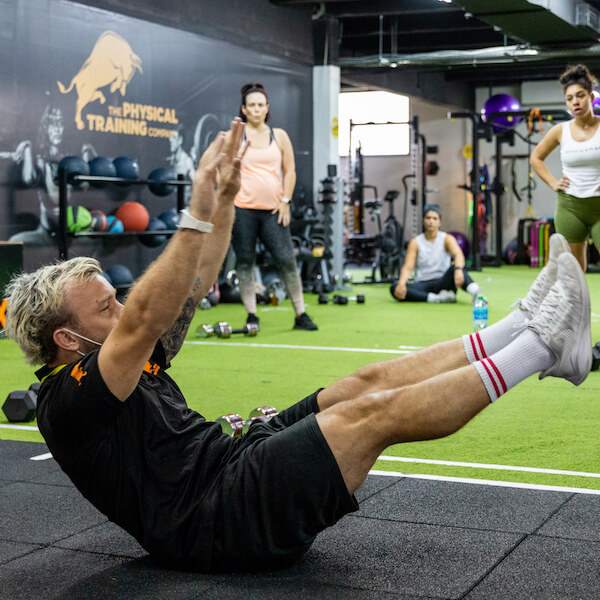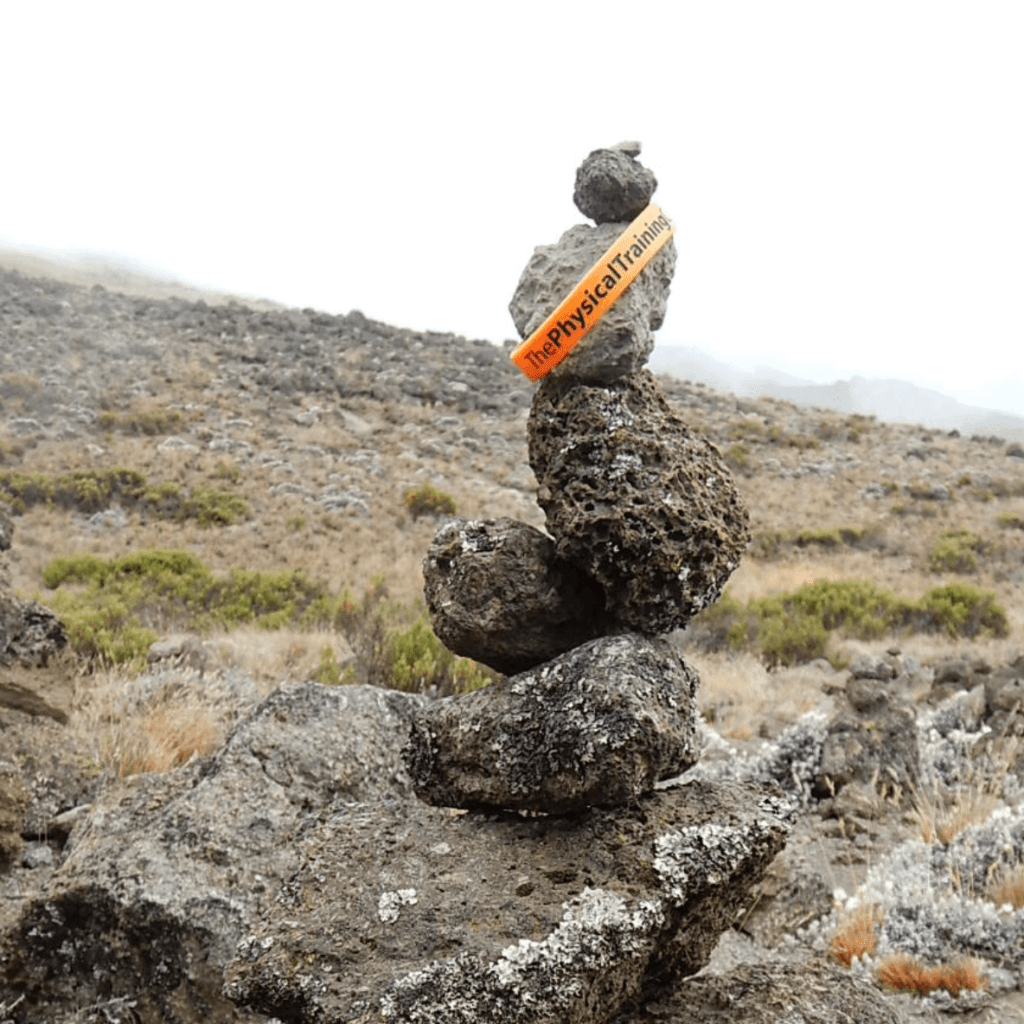 Working with a certified personal trainer from the Physical Training Company means having a professional coach that is extremely experienced and able to provide you the tools, motivation and time you need to lose weight, increase muscle building, weight management and weight loss.
Each personal training session starts and ends with a warm up and stretching to ensure you are ready.
While we all could workout in our own home, we believe it is better to train in a group, joining a community of like minded people. Our amazing team have helped our community achieve so much, from climbomg mountains to hiking mountain trails and a lot in between.
Discover the difference of training with a personal trainer in Dubai and book in for a free consultation with a member of our team!
Our niche in the fitness industry in Dubai is that our fitness company offers everything from group classes to one-on-one muscle tone sessions. All our clients enjoy workouts that happen both on the gym floor and in the outdoor club. Our clients results speak for themselves, ranging from more energy to climbing mountains.
From the first week of training we hit the ground running, helping our clients build up the fundamentals of movement, before achieving the maximum results in the minimum time frame, at the same time having a top notch experience!
All of our personal trainers have undergraduate or post graduate qualifications in strength and conditioning, physiology and fitness related degrees from highly prestigious sporting universities. We value our clients health and fitness and adopt a holistic approach that looks at the whole lifestyle as opposed to just training in order to get the best results.
We can help you achieve, work hard, work smart, get all the information, train the right way and get on a different level without comparing yourself to other people in order to achieve the best results. Follow us @thephysicaltrainingcompany to stay up to date with our latest news.
HOW A PERSONAL TRAINER IN DUBAI CAN HELP YOU
Training for Weight Loss

Your dedicated personal trainer will structure a training and nutrition plan to achieve safe and long term weight loss, whilst also building lean muscle mass to help lift your resting metabolic rate. This is a lifelong body transformationthat is truly long term, with online personal training options available to help maintain your health and fitness.

Choosing an injury rehabilitation and recovery expert is the best personal trainer to safely achieve your recovery goals. Not just a level 3 certified personal trainer Dubai, our experts are highly sought after experts in their field. Focused on recovery and muscle building to increase strength, our rehab trainers make regular appearances on the radio and work in conjunction with the best phsyiotherapists in the Dubai to help clients transition to a more active lifestyle safely.

Pregnancy Personal Training Dubai

Research has conclusively shown that maintaining fitness during and after pregnancy is crucial for the health and wellbeing of both mother and child. Apart from the feel good factor, training will help you achieve the optimal environment for your new arrival. Train with a female personal trainer with expertise in pre natal and post natal fitness and have helped dozens of women. Having a wide range of exercise movements is something we highly recommend and we adopt different types of training to help your personal fitness during pregnancy.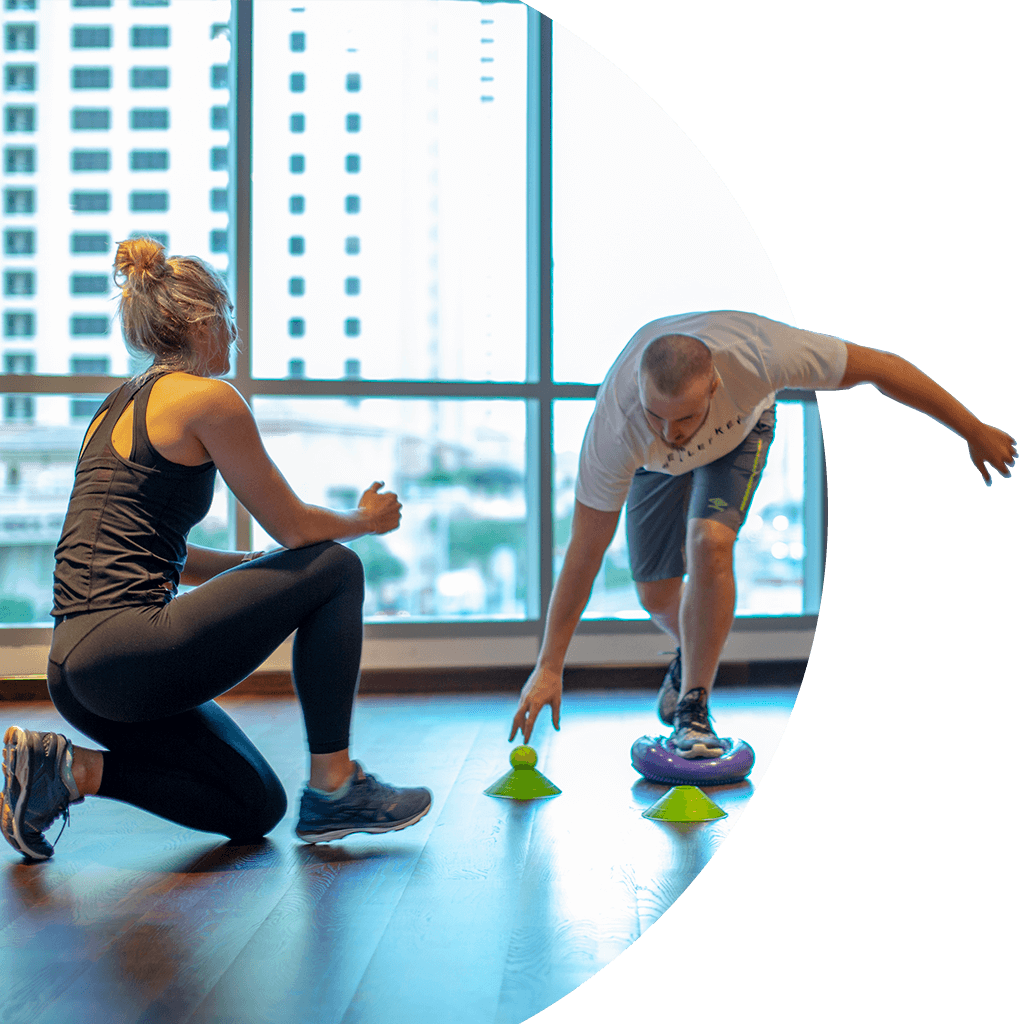 Strength Training

Whatever your age, research has shown that strength and conditioning based training session can be extremely beneficial. Muscle mass is crucial to building a resting metabolic rate that encourages weight loss, which is why any personal trainer worth his or her salt always includes some aspect of strength training in a training session. Your dedicated personal trainer Dubai will help you get these benefits whilst minimizing any risk of injury in your fitness journey.

Semi Private Personal Training

One of the most frequently asked questions we get are about the cost of training and the long term results clients see. Semi private personal training sessions give you all the benefits of tailored one-on-one personal training for a fraction of the cost. Workouts happen in small groups of up to 6, at flexible times throughout the week. Click here to find out more about our semi private personal training in Dubai.
PERSONAL TRAINING FOR WEIGHT LOSS
When it comes to weight loss, there is an old saying that goes "Abs are made in the kitchen". Even the best personal trainers will tell you the same. This is why the first step of our personal training programs looks at your fitness goals and stresses the importance of building lean muscles. Whether your goal is losing weight or functional training, our scientific and results-orientated approach integrates your lifestyle, nutrition, fitness routine and workouts.
Weight loss research has conclusively shown that physical activity is crucial for weight loss and weight maintenance, which involves focusing on caloric intake and output. We make this process FUN and engaging, with many clients looking back to a year ago and not believing the progress. Your weight loss journey is managed by a dedicated personal trainer, starting with an in-depth consultation that looks at all the factors including your medical history and conditions, lifestyle, work/life balance, nutrition and fitness level.
Are Personal Trainers in Dubai Worth It?
Considering your individual fitness goals is crucial to getting the perfect personal trainer. The fitness industry plays host to a variety of fitness trainers of varying degrees of professionalism and qualifications. Over many years of experience, a personal trainer will tend to specialise their knowledge and skill-set in a particular field which can include:
Advanced Nutrition
Body building
Group Training
Online Training Plans
Overall well being
Muscle Building Expert
Post Natal Training
Weight Management
Weight Loss Programs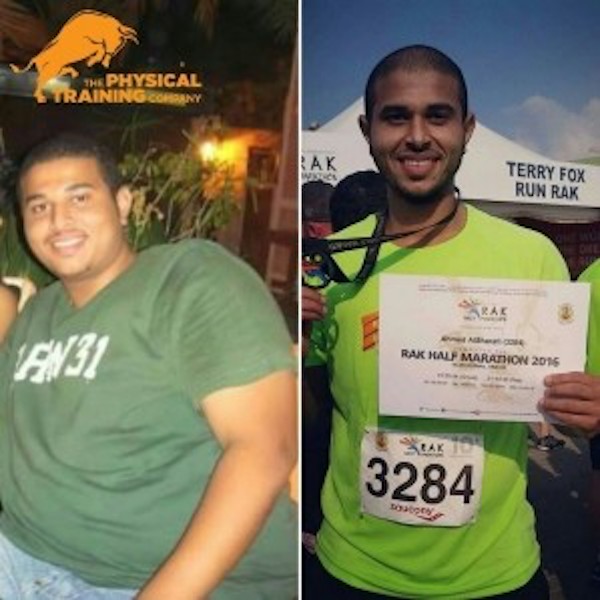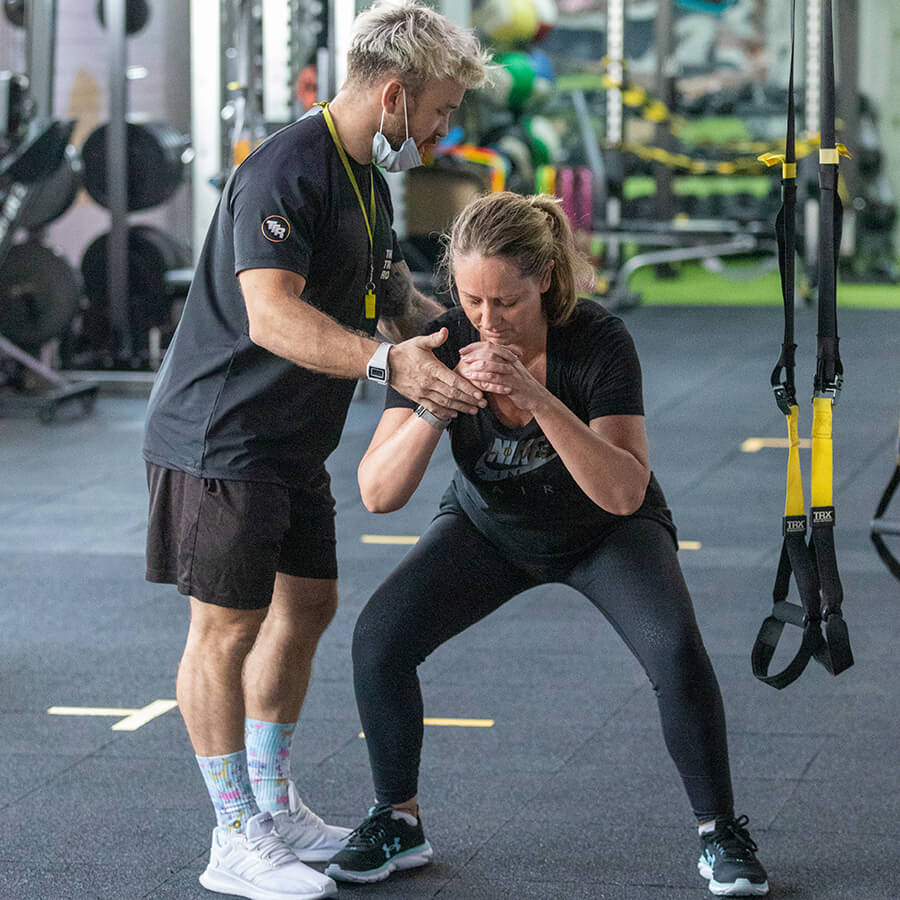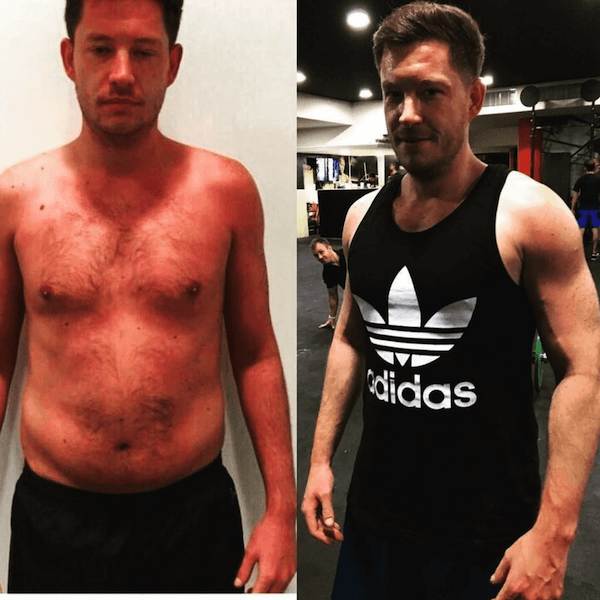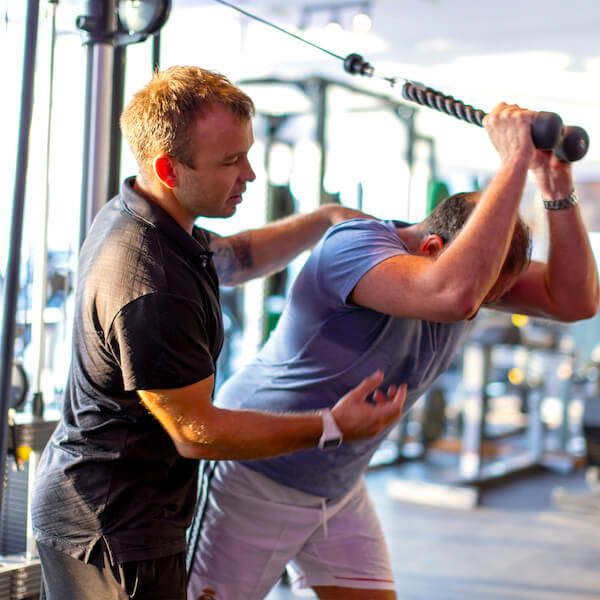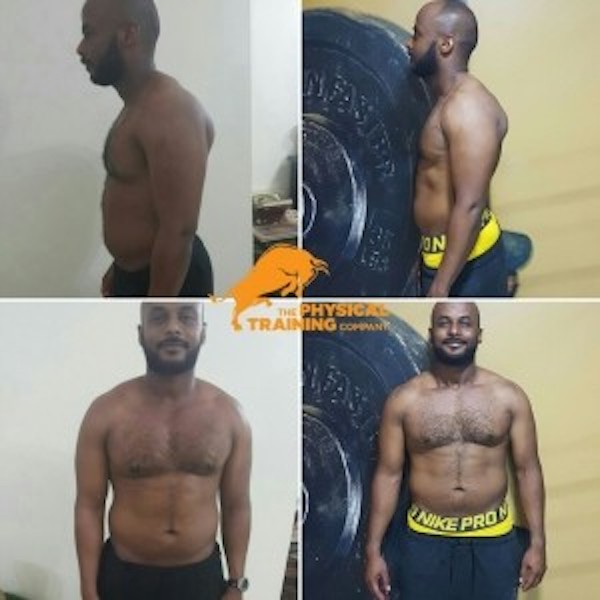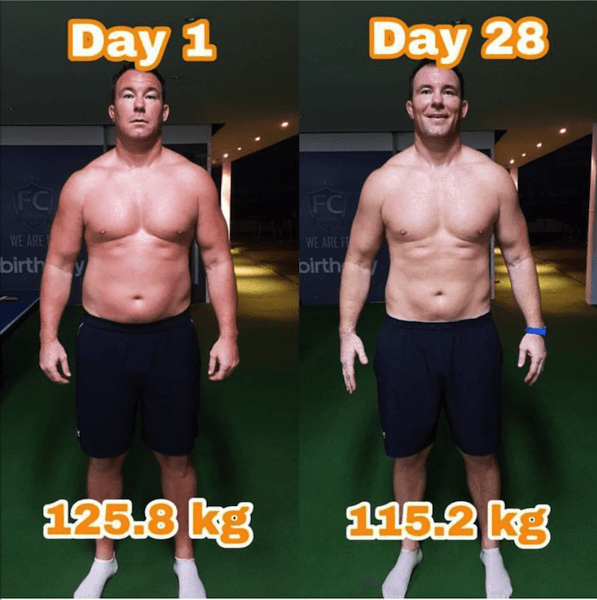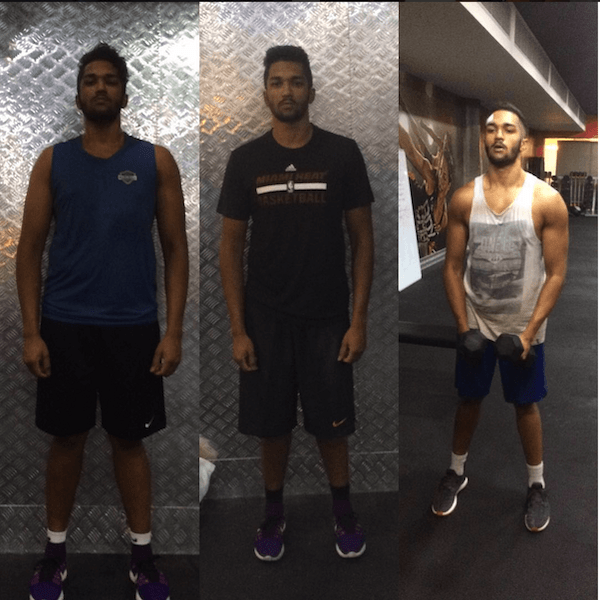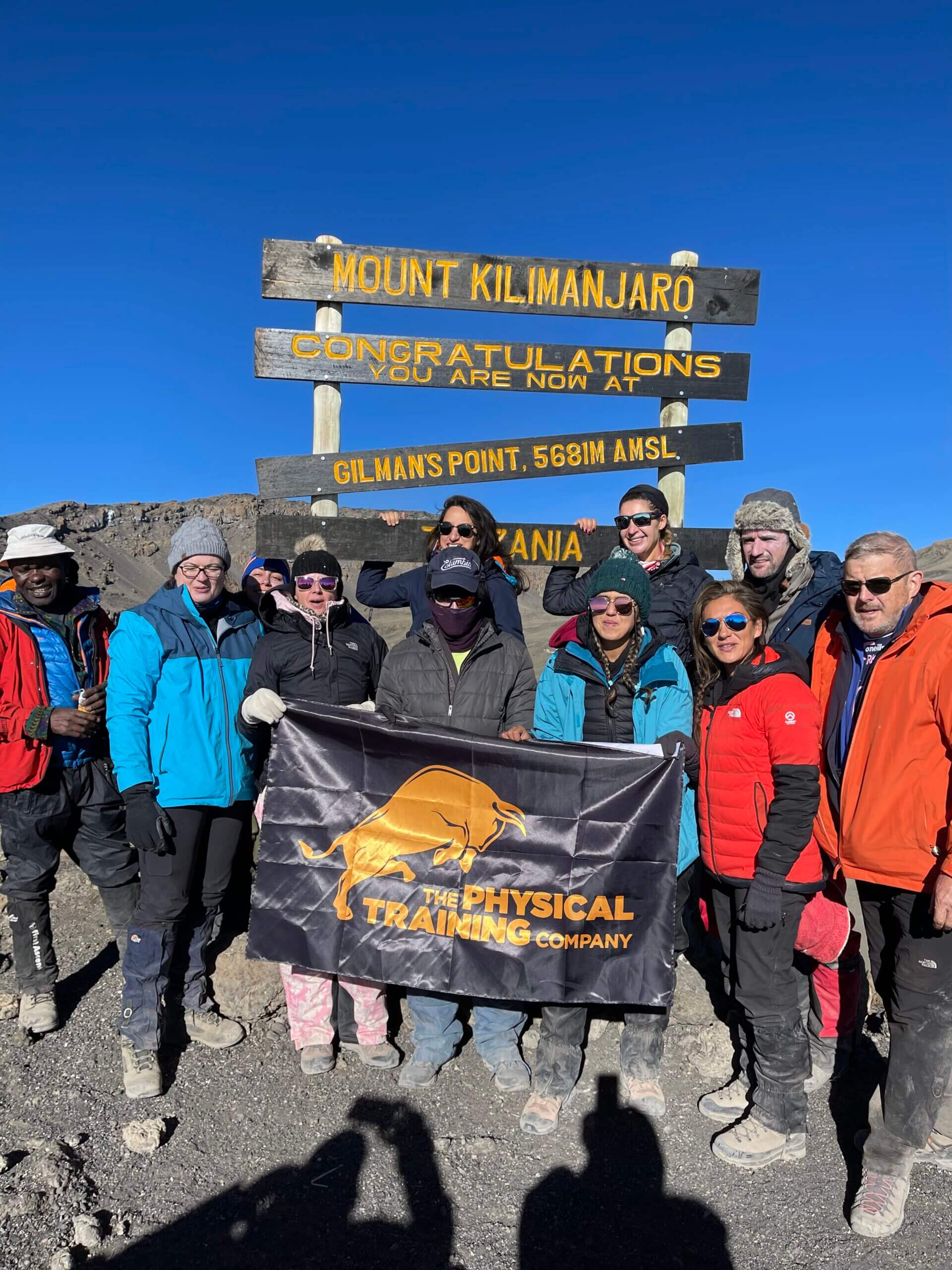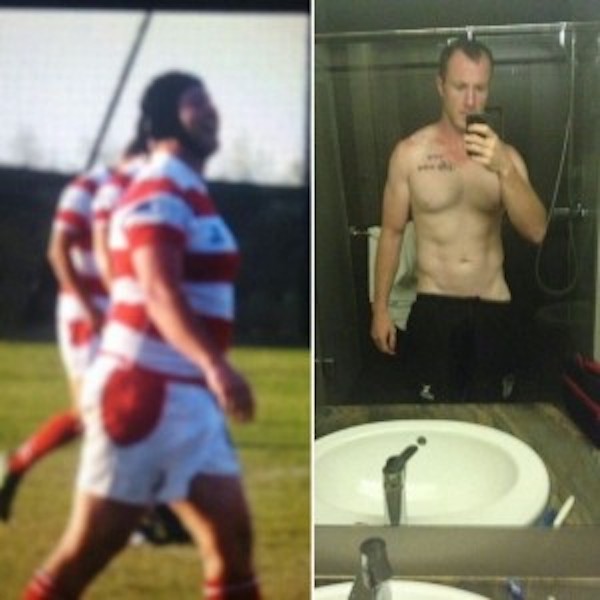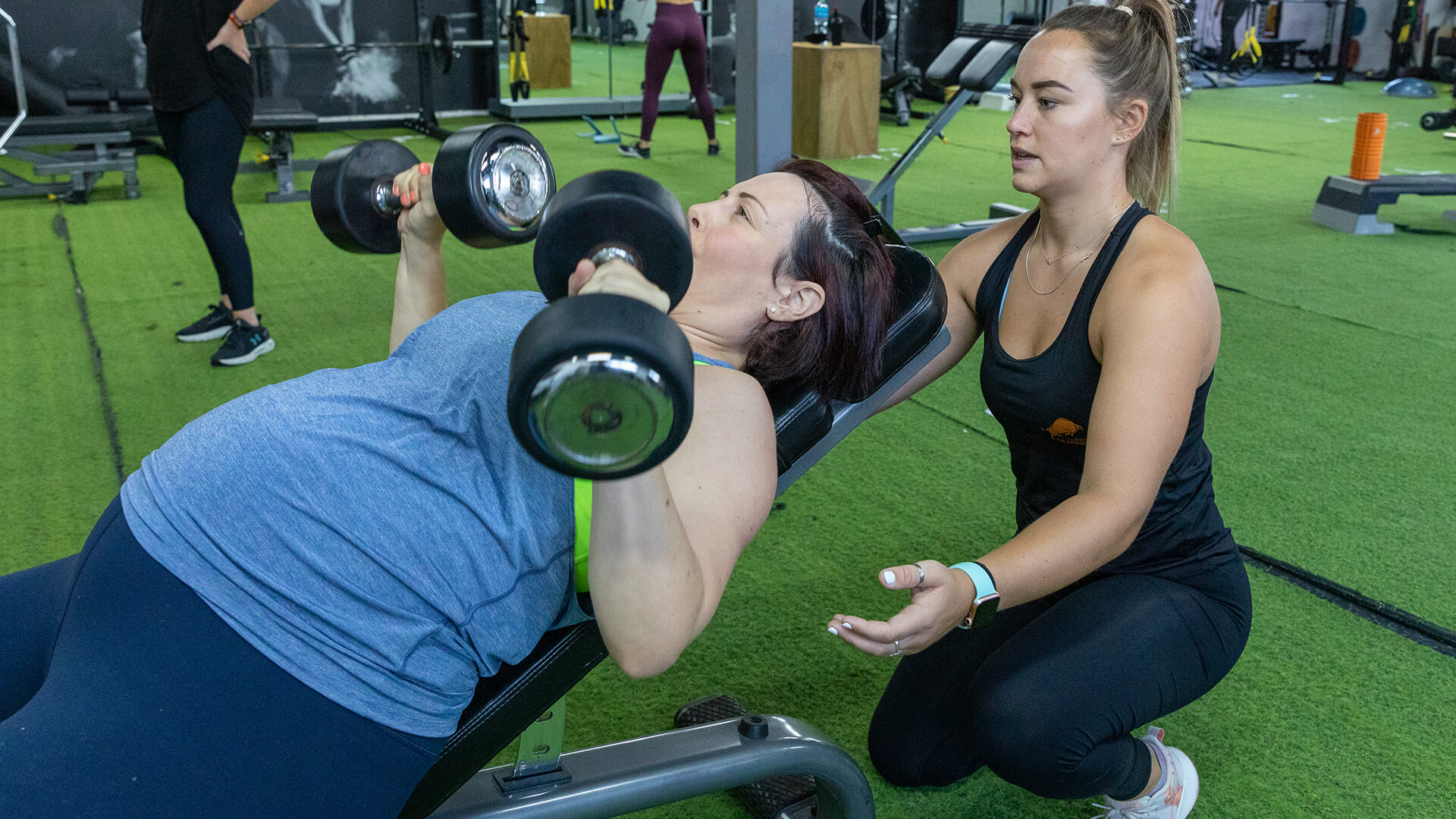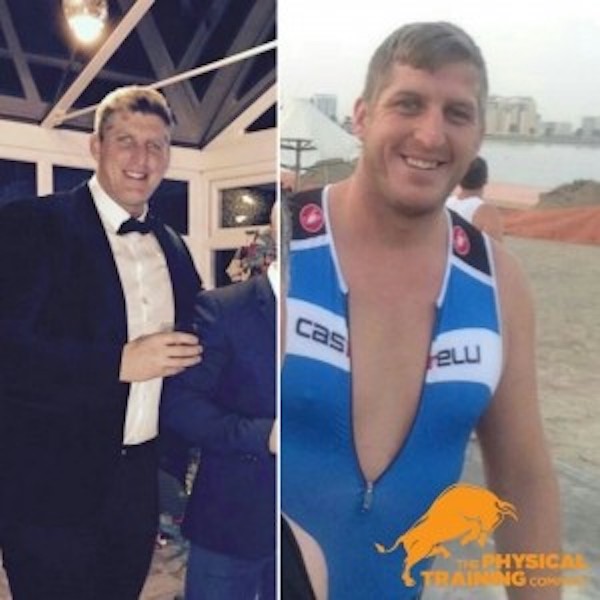 What to look for in a personal trainer?
A professional fitness coach can help improve your overall physical health by adopting a holistic approach to your lifestyle and your entire life. A healthy diet should form the base of your lifestyle, the most important thing is to feel comfortable in your own skin. Working from a professional environment, workout sessions should be dedicated to helping you achieve your fitness goals. The local gym in your building might have a few bits of kit, but the team at the Physical Training Company operate out of a not so regular gym in Al Quoz where you can undergo high intensity workouts that target fat loss muscle gain in one training regime.
A private gym that contains exactly what is needed to achieve fitness goals, with machines that allow for a varied workout routine, with resistance training, muscle building, functional training, weight loss, fat loss, athletic conditioning and more. This is a much more efficient way of working out that in your own home with a yoga trainer!
Achieving a true body transformation is easier with the help of the best trainers and with our flexible payment options you can save money in achieving your personal goals and have a healthy body in no time at all. At the Physical Training Company you can rest assured that a professional coach who is a certified personal trainer will be with you each step of the way.
FIND THE BEST PERSONAL TRAINER

Use the contact form on this page to get in touch with us. A member of our team will get back to you within 24 hours and book you in for a free consultation with a personal trainer best suited to help you achieve your goals.

At your consultation, you will go through an in-depth physical assessment. This process helps us to understand your individual circumstances, such as injuries that might impede your movement or medical conditions that may influence your nutrition/fitness.

TAILORED WORKOUTS & NUTRITION

Each session is scheduled at times that are convenient for your routine. The majority of our clients train three times a week with our personal trainers, with training on off-days advised by personal trainers on an individual basis and depending on fitness goals. For example if you are strength training on the days you are training with a personal trainer, you may be advised to exercise lightly such as going for a walk or a jog on your off days, however this will be advised in each individual situation by the personal trainer responsible for your sports training.
Injuries can make getting fit safely quite a challenge, even when you used to be in good shape. Injuries can come from any source, in our experience some even came from self defence martial arts like jiu jitsu. Our injury rehabilitation personal trainers in Dubai are level 3 specialists who understand how your body works, they have helped dozens of clients overcome some serious injuries to undergo a true body transformation and return to an active and healthy lifestyle and are highly recommended.
Some of the most common injuries and conditions that we have worked with include:
Bulging or Herniated Disc

Dislocation (Hip/Shoulder)

Hamstring & Injuries related to long distance running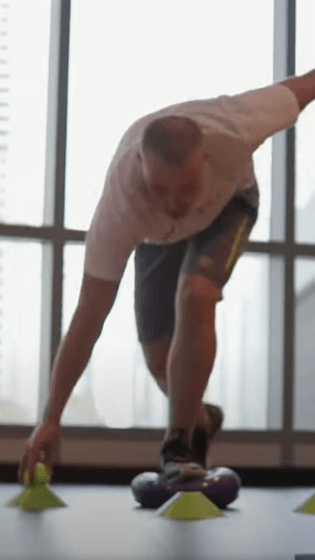 SIGN UP FOR OUR NEWSLETTER